Singapore Elite Deal with Unaccustomed Integrity Issues
Questions cloud companies headed by son, successor of ex Singapore premier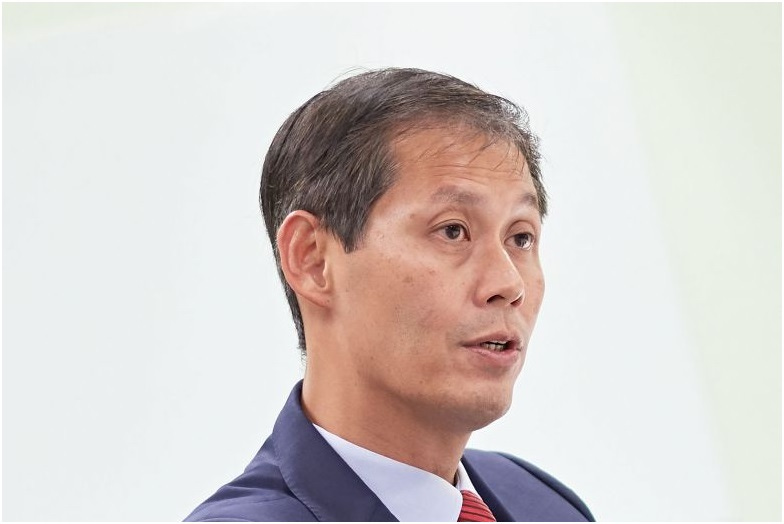 Dr Tan See Leng has, through his lawyers, expressed concern that this article could be construed by readers to mean that he is responsible for lapses in corporate governance in his former roles as Group Chief Executive Officer and Managing Director of IHH and that this raises questions about his integrity and his fitness to be a Minister. I am happy to confirm that this article makes no such allegation nor intends any such insinuation against Dr Tan. The article, in fact, expressly informs readers that there is no proof that Dr Tan is implicated in any wrongdoing. Any suggestion that Dr Tan either lacks integrity or is unfit for public office is without foundation. - Toh Han Shih
By: Toh Han Shih
Singapore, which since its inception as a nation 55 years ago has jealously guarded its reputation as the cleanest corporate mecca in Asia, is now dealing with questions of corporate governance swirling over companies formerly run by the son of former Singapore Prime Minister Goh Chok Tong, and Tan See Leng, who succeeded Chok Tong as a member of parliament.
For several years in a row, auditors have refused to give a clean bill of health for listed companies previously headed by Goh Jin Hian (above), and Tan.  New Silkroutes Group, a Singapore-listed company where Goh Jin Hian was chief executive until October 1, is under investigation by the Commercial Affairs Department (CAD), the Singaporean white-collar crime investigation agency.
Goh Jin Hian faces possible legal action for his alleged suspected failure as a company director, which is ironic, given the history of his father and other Singaporean prime ministers taking opposition politicians and international media to court for defamation.
The problems of these companies, linked to Singapore's establishment, have tarnished the halo of integrity surrounding the nation's wider elite beyond its officeholders. The late Lee Kuan Yew, the first prime minister, and Chok Tong, the second, long stressed integrity among the ruling class as what makes the city-state stand out.
There is no better example than Teh Cheang Wan, one of Kuan Yew's closest allies in the founding of the country. He was chief executive office of Singapore's Housing and Development Board and, as an integral figure in the development of the country's widely praised public housing operations, became Minister for National Development in 1979. He committed suicide in 1986 when Lee refused to stop an investigation into allegations of bribery. 
After Teh died, Kuan Yew, in an address to parliament, said "There is no way a minister can avoid investigations, and a trial if there is evidence to support one." Later, he wrote that "The purpose is not just to be righteous. The purpose is to create a system which will carry on because it has not been compromised. I didn't do that just to be righteous about Teh Cheang Wan. But if I had compromised, that is the end of the system."
The Straits Times on August 20, 1997 quoted Goh Chok Tong himself saying, "We believe that leaders must be honorable men, gentlemen or junzi (a Chinese term for gentlemen), and if our integrity is attacked, we defend it."
There is no proof that Tan, a Singapore minister, and Goh Jin Hian were implicated in wrongdoing, nor is there evidence of nepotism among the Goh family. Nonetheless, the investigation and auditors' doubts over companies formerly headed by them must be embarrassing to both men and, according to Singapore sources, may be an embarrassment to Goh senior himself.
New Silkroutes received a notification from the commercial affairs unit and the Monetary Authority of Singapore (MAS) on September 24 demanding the company provide information for an investigation into a possible breach of Singapore's securities regulations, Goh Jin Hian said in an announcement to the Singapore Exchange. One company director, some senior management and former management are assisting CAD's investigation, said the announcement on September 25 without naming anyone.
For three consecutive years from 2017 to 2019, auditors issued qualified opinions on the annual reports of New Silkroutes, which is engaged in energy and healthcare. A qualified opinion means the auditor refused to give a clean audit of a company's financial statements, but believes most of the company's financials are otherwise sound.
"It's preferable to clarify qualifications in the succeeding years. If qualifications persist for years, it's not preferable," a Hong Kong-based risk consultant told Asia Sentinel.
For its 2019 annual report, the auditor, Deloitte & Touche, said it was unable to obtain sufficient evidence on the valuation of New Silkroutes' minority stake in a Thai company, Thai General Nice Coal and Coke.
For New Silkroutes' 2018 annual report, its previous auditor, Foo Kon Tan LLP, also cited the Thai General Nice Coal and Coke as one reason for its qualification. Foo Kon Tan also issued a qualified opinion on prepayments of US$500,494 and US$4.4 million by two of New Silkroutes' subsidiaries to a supplier. This auditor cited the prepayments as a basis for its qualified opinion on the 2017 annual report. 
Goh Jin Hian, a physician, faces other troubles over Inter-Pacific Petroleum (IPP), a bunker supplier and bunker craft operator under the judicial management of Deloitte. The judicial managers are considering taking Goh Jin Hian to court over IPP, reported the Manifold Times, a Singaporean bunkering trade publication, on September 16.
"It was following such investigations that the JMs (judicial managers), in consultation with their solicitors, verily believe that the company has a viable claim against one of its former directors (specifically, one Dr Goh Jin Hian ("Dr Goh") for breaches of his director's duties to act with skill, care and diligence which he owed to the Company," said a document seen by Manifold Times.
"Two of the Company's largest creditors, Malayan Banking Berhad ("Maybank") and Societe Generale, Singapore Branch ("SocGen") have come forth to the JMs indicating an intention to fund the prospective legal action against Dr Goh in respect of this breaches of duties," the document added.
Maybank, a leading Malaysian bank, is owed US$88.3 million by IPP while SocGen is owed US$81.3 million, according to Manifold Times.
Political successor
Tan, 55, replaced the 79-year old Goh Chok Tong as an MP of the ruling People's Action Party (PAP) shortly before Singapore's general elections on July 10. Tan and his PAP colleagues won the Marine Parade Group Representation Constituency (GRC) with 57.7 percent of the vote. Under Singapore's electoral system, a GRC comprises several seats where at least one Member of Parliament must belong to a minority race. After his election victory, Tan was promoted to Second Minister of Manpower and Second Minister of Trade and Industry.
Prior to that, Tan, also a physician, was managing director and chief executive of IHH, a healthcare company listed on the stock exchanges of Singapore and Kuala Lumpur. He relinquished his corporate positions at the end of 2019.  IHH's auditor KPMH qualified the company's annual reports in 2018 and 2019
In its qualified opinion in 2019 and 2018, KPMG mentioned IHH's acquisition of Fortis Healthcare of India in November 2018. Prior to the acquisition, external law firm submitted an investigation report to the former Fortis Board, indicating systematic lapses and/or override of internal controls. There are ongoing investigations of Fortis by the Securities and Exchange Board of India (SEBI) and the Serious Fraud Investigation Office (SFIO), Ministry of Corporate Affairs of India.
In IHH's 2019 annual report, KPMG cited a judgment of November 15, 2019 by the Supreme Court of India, relating to the issuance of a contempt notice to Fortis. Since the judgment, several parties have filed applications before the Indian Supreme Court, in attempts to seek remedies. IHH said it has a strong case on merits.
"Auditors don't want to issue an unqualified opinion if there is an investigation. If the investigation finds certain financial data should be changed, that will be troublesome for the auditor," said the risk consultant.
Toh Han Shih is a Singaporean writer in Hong Kong.