Discover more from Asia Sentinel
Independent news and analysis about Asia's politics, economics, culture and more
Over 12,000 subscribers
Indonesia's Garuda Caught in New Bribe Charges
Former CEO, already jailed over Rolls-Royce scandal, named again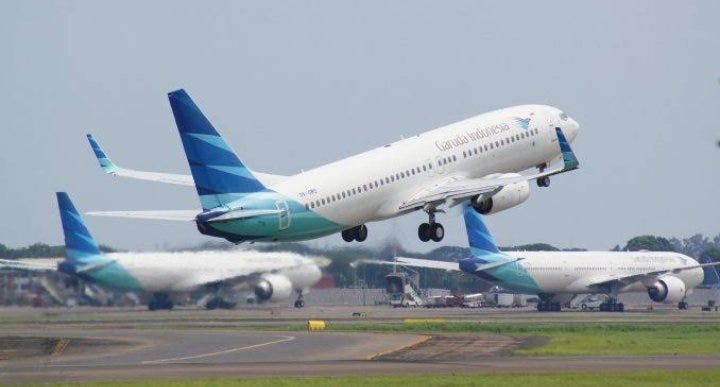 The breathtaking scope of the 20-country sales scandal involving Airbus SE, one of the world's two biggest airplane makers, extends to Indonesia, where its government-controlled flag carrier, PT Garuda Indonesia, seemingly has been in continuing trouble with the law for at least a decade.
According to the January 31 judgment filed in the Royal Court of London before Dame Victoria Sharp, "between 1 July 2011 and 1 June 2015, Airbus associates paid US$3.3 million in bribes for the purchase of aircraft for Garuda and Citilink Indonesia," the national carrier's budget airline.
Garuda and Citilink are two of an enormous number of airlines and government officials acknowledged by Airbus to have taken bribes from company officials over a 13-year period as the EU-based airplane maker fought for primacy against the US-based Boeing Company, which is constrained from paying bribes by the US Foreign Corrupt Practices Act pushed through the Congress in 1997 following a bribery scandal involving Lockheed Aircraft sales of aircraft to Japan.  
Dame Sharp, in her judgment, cited Malaysia, Sri Lanka, Taiwan, Indonesia, Ghana, China, Colombia, Nepal, South Korea, the United Arab Emirates, Saudi Arabia, Taiwan and Russia as being involved in the case, which has been described as the biggest such bribery case in history, routed through as many as 150 agents in the Airbus Paris office, which was known as 'Bullshit Castle." 
AirAsia CEO Tony Fernandes was named in news reports as having taken US$50 million in payments to finance his Caterham Formula 1 racing team. Malaysian Prime Minister Mahathir Mohamad has sought to downplay the charges, saying the payment could be considered an "offset," which purchasers often demand from sellers. 
The case against Airbus was brought by the UK's Serious Fraud Office and France's Parquet National Financier, which between the two of them agreed to fines equivalent to US$1.1 billion and US$2.33 billion respectively. The US Department of Justice is to collect an additional US$583 million for violations of the Foreign Corrupt Practices Act and smuggling concealed weapons abroad. 
Airbus has owned up to the charges, apologized and promised cooperation and future cooperation. 
President Donald Trump, according to a recent book, vowed to strike down the corrupt practices act, calling it unfair to US companies. However, US manufacturers of airframes and other components such as jet engines are believed to have long flouted the law by routing sales through "consultants" and independent contractors who presumably paid the bribes while the companies winked at the practice and added the funds as unspecified business expenses.
"Those Garuda/Citilink employees were key or significant decision makers in respect of Airbus business during that period, namely Garuda/Citilink's purchase of 55 Airbus aircraft," according to Dame Sharp's judgment. "The last of the relevant purchase agreements was dated 20 December 2012 and was for 25 A320s. The payments were intended to secure or reward improper favor by those Garuda/Citilink employees in respect of that business."
 Some US$1.35 million was paid to a company beneficially owned by "Garuda Executive 1" and his wife and incorporated in the British Virgin Islands. Two other Garuda executives were also caught up in the bribery charges. While none of the three is named, Executive 1 appears to have been Emirsyah Satar. Garuda's former CEO, who is already in jail after having been arrested last August in another case involving the purchase of Rolls-Royce RR Trent 700 engines for six Airbus A330 aircraft purchases during his reign as CEO from 2005 to 2014, during which he was given wide credit for turning around the long-suffering airline. In that case, Rolls-Royce paid what was then the largest corporate fine in UK history, the equivalent of US$865 million, for bribing officials in six countries to purchase Rolls engines for their planes. 
Hardly more than a month ago, on Dec. 5, State-owned Enterprises Minister Erick Thohir announced he would fire Ari Askhara, Garuda's president director, after a disassembled Harley Davidson motorcycle and Brompton folding bicycles were found on board a new Airbus A330-900 plane being delivered to the airline. Only Garuda executives were aboard the aircraft, according to Thorir. The Harley Davidson was said to belong to the president director himself, according to accompanying paperwork.
The airline is also believed to be believed in a huge mess over accounting irregularities indicating its debt is far greater than recognized earlier.