Discover more from Asia Sentinel
Independent news and analysis about Asia's politics, economics, culture and more
Over 12,000 subscribers
Fake News Experts Dupe News Outlets
Top Asian publications among those printing bogus op-ed columns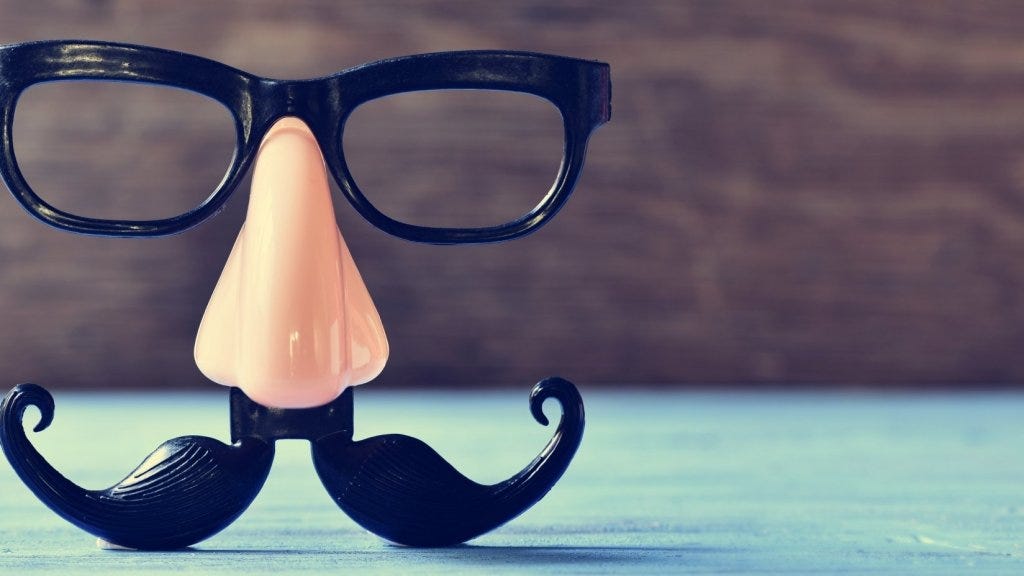 Hong Kong's leading newspaper The South China Morning Post is one of about 40 organizations duped by a fake news operation, abruptly withdrawing opinion columns from a nonexistent columnist named Lin Nguyen suggesting, among other things, that protesters should stay home instead of taking to the streets.
The columns were withdrawn without comment by the paper, other than to be topped with a statement that "…we are unable to verify the authenticity of the author. As a result, we are now reviewing our policies for contributors."  
Columns by Nguyen and 15 other conservative "authors" have been pulled from Twitter that were printed by publications including the Washington Examiner, Real Clear Markets, The National Interest, the American Thinker, the British publication Spiked, Asia Times, and a wide range of other publications, most of them conservative.  Other Asian publications included the Malaysia Reserve, the ASEAN Post and the Manila Times.
Requests for a response to the South China Morning Post have gone unanswered. According to Twitter, in a noncommittal statement, all of the authors have faced enforcement actions for violating the platform's rules, specifically policies on spam and platform manipulation. It encouraged researchers to carry out their own investigations via its public archive on state-backed information operations.
However, in a statement to the Daily Beast, Twitter said that "Using technology, human review, and partnerships with researchers and other independent organizations studying these issues, we work to identify platform manipulation on our service and take action. As is standard, if we have reasonable evidence to attribute any activity to a state-backed information operation, we'll disclose them—following thorough investigation—to our public archive."
The columns appear to have been offered free to grateful publications which, like journalism operations across the world, have found their sources of income continuing to dry up.  There is no indication who was behind their production. They were discovered as a result of an investigation by Adam Rawnsley, writing for the US-based Daily Beast, which found that whoever created them had placed as many as 90 op-ed columns in the 40-plus news outlets ranging across the world, from the Jerusalem Post to Newsmax, one of the most conservative news sites in the United States. It is favored by anti-vaxxers and other conspiracy nuts.
It appears that few of the "columnists" were vetted to find out if they were authentic although an Asia Times spokesperson said apparently a real human being had contacted them.  "We're aware of the Daily Beast article," he said. "The matter is currently 'under investigation' is our comment for now. We're combing through our email correspondence with 'her,' including her first personal contact last year with one of our staffers."  
The fake columns appear to have been created through a seriously sophisticated campaign.  The columnists' "pictures," according to Rawnsley, writing on Twitter, were all stolen but were flopped left to right to defeat reverse image searches, or were manipulated by sophisticated artificial intelligence software to alter them to make them unrecognizable from their original personas. 
"Lin Nguyen" was among the earliest of the "columnists," according to Rawnsley's article. She was billed as an "analyst in South Asian regional security," according to her author biography, which was carried by Asia Times, in which said she was said to focus on economic and political developments. Nguyen works on projects advising South Asian government ministries and also private enterprises seeking to do business in the region. She leverages her experience to write publicly about pressing economic and political issues that concern Asia at large."
Nguyen's picture in the South China Morning Post was actually a picture of an unnamed security analyst in Singapore.
Another conservative columnist named Cindy Xi wrote in the Manila Times in January that "Rather than implementing the TPP, (US President Donald) Trump would be well-suited to enter negotiations with China with the leverage of the other regional players on his side. They would act as complements, providing Trump with a comprehensive detente strategy that would see China humbled. In fact, it would allow Trump to more effectively reach his stated goal of weakening China."
After its beachhead in Asia, according to the Daily Beast piece, "the network soon grew and expanded its focus towards the Middle East. In February, two websites, The Arab Eye and Persia Now, were registered on the same day and began to acquire a host of contributors."
In particular, the fake columnists – including Lin Nguyen, writing in Asia Times, sought to sow distrust of Qatar and its highly-regarded state-funded news operation Al-Jazeera.  One of its earliest pieces, according to the Daily Beast, was "How Qatar is using Disinformation Tactics to Attack its Rivals," which complained, in a supreme bit of irony, over Al Jazeera's broadcasts and lamented that "The landscape highlights a fascinating case study of how fake news can affect regional political discourse."